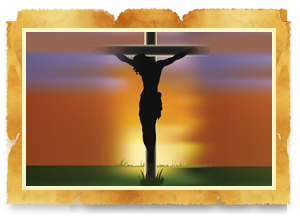 Where on earth do we go from here?
God is crazy in love with his Human race and wants no one to die and be separated from Him.
Not accepting God's son Jesus Christ, keeps us from going to Heaven. Jesus was born to die.
He is the one true God!
Now here is the gospel of Jesus Christ in a nutshell. ( translated by Lois)
At the bottom of the page is where you and I will pray together~~
Let's begin: Lucifer was an angel created by God and was later renamed satan.
Lucifer became proud and jealous of God in heaven.
God drove Lucifer out of heaven along with one third of the angels, who were following him.
Adam was created by God who formed him from the dust of the earth.
God breathed life into Adam's form and his life began!
Adam was very close to God but satan tricked and deceived Adam into believing a lie about God.
Adam made a choice to believe satan's lie and this is where sin entered into this world.
By Adam's willful disobedience to God, the whole human race was now cursed.
We ALL have been affected by this sin from Adam's poor choice.
Sin had now entered the world through one man, Adam.

That is why we need a Savior!
To Break the curse of Adam that has affected the WHOLE HUMAN RACE!
Me ! You! Us! Our Loved ones! Our not so loved ones! We all have been cursed.
We cannot break this curse ourselves.
Can you see how we have all been effected by satan's work amongst us?

Let us continue...

As prophesied, by the prophets of the old testament bible, (Matthew 1:16)
God's Son willingly left heaven to come to earth in the form of a baby.
God chose Mary, a righteous virgin woman who loved God.
God himself breathed Holy Spirit Life into her womb.
Mary married Joseph, he did not touch her.
Mary gave birth to Jesus who was called the Messiah,
in a manger in the town of Bethlehem.
She was still a virgin, touched not by a man.
Her Baby Jesus was sinless, in the world but not of the world.

At twelve years old, Jesus's earthly Mom and Dad (Mary and Joseph) were looking for their son
who was in the temple. When they found him his reply to them was,
"where else would I be but spending time with my father (God)."
Jesus became very wise in his understanding of the Jewish law and customs
and continued to have a close relationship with his Father God.

At age 33, Jesus was baptized in the Jordan River by John the Baptist,
a messenger of God.The moment Jesus came up out of the water,
he saw the heavens open and the Holy Spirit in the form of a dove
descended on him. A voice from heaven said,
"You are my beloved Son in whom I am well pleased"

Jesus immediately was lead into the desert to fast and be tempted
by satan for 40 days and nights.
Satan tried very hard to tempt Jesus into sin and make him bow down and serve him.
Jesus overcame ALL his temptations!
Jesus the Messiah began His ministry on earth as the Son of God!
Jesus was always seeking the will of His Father in Heaven and was in close fellowship with him.
Jesus grew in stature and His name grew in popularity amongst the poor in spirit,
the sick, diseased and the outcast. He cast out devils and healed the afflicted.
Jesus had many conflicts with the Sadducee' s and Pharisees for they were the self righteous ones.

They were very jealous of Jesus' growing popularity.
They decided amongst themselves Jesus must be silenced!
The chief priests, elders,and teachers of religion met.
Their decision was to hand Jesus over to the Roman governor, Pilate.
Pilate gave the decision to the people, and they shouted "crucify him! crucify him! crucify him!"
Jesus was lead away to be whipped and crucified.
The Roman soldiers dressed him in a purple robe and made a crown of sharp thorns
that pierced into His skull.
His entire face was covered with clotted dried blood from wounds caused by
razor sharp spikes which had been driven deep into His head.
Each time His heart would beat, dark crimson red blood would spurt between the spikes and thorns, flowing down His forehead and into his eyes.
His face was disfigured since they had partially ripped the beard from His face.
His flesh wounds were dreadfully deep, ripped by the severe blows of the Roman scourging whip.
Without any type of resistance or struggle, Christ Jesus stretched out His arms, submitting to the huge spikes as they nailed Him to the cross.
He did not recoil from the excruciating pain as He willingly submitted himself to the cross (for our sakes)

The Lord hung on the cross for three days and with each dying breath, would lift His weight in order to gasp for breath.
Jesus cried out, "Father, forgive them, for they don't know what they are doing" (Luke 23:34).
"My God! My God! Why have you forsaken Me? (Matthew 27:46).
This question came from the very soul of the Son of God. For the very first time in all eternity,
the Son and the Father were separated.
This was the very first time Christ had referred to God as anything other than Father.
Why? Because now Christ had become like us; He had taken our sins upon himself.
We can find no greater proof of God's unconditional love for us than His Son on the cross.
Jesus's last words were "It is finished!"
Jesus is in heaven with His Father, interceding for your eternal destiny!

Give your life to Christ today. Do it now! Give your very best, your heart, your life and your all.
After becoming one with Him, your life becomes fruitful and meaningful.

The question has been asked, "What must I do to be saved?" The answer is simple and to the point:
"Believe on the Lord Jesus Christ, and you will be saved"
Acts 16:30 - 31, Romans 10:9 - 13
There is salvation in no one else!
Under all heaven there is no other name
for men to call upon to save them. Acts 4:12

Salvation is possible for every person. John 4:14

You can be sure you're going to Heaven
and know your name is written in the book of life. Revelation 20:15
A PRAYER FOR YOU TO RECEIVE GODS SALVATION
Dear God in Heaven,
I want to know You and Your Love for me. I want my life to have purpose and meaning.
I do not want to be separated from You any longer.
By an act of my will I choose to make You Lord and Savior of my Life.
I now am going to believe in my own heart and confess with my own mouth this simple little prayer.
Precious Lord Jesus, I ask You to come into my heart and save my soul!
The Bible says that If I invite you Jesus into my heart and believe that You died on the cross and shed your blood for me and If I confess with my mouth and believe in my heart that you Jesus Christ are the Son of God and that You died for my sins and that God raised You from the dead, I will be saved. (Romans 10:9)
I choose this day to make you my Lord.
I choose to renounce satan from my life and all of his ways.
I now put the Blood of Jesus Christ between myself and my past failures and my deep regrets.
Help me to walk in my new journey with You.

Thank you Jesus for saving my life and forgiving me of all my wrong doings.
I now receive new purpose and meaning for my life and freedom from my past.
I now am cleansed by your Blood Jesus, and all my sins have been forgiven.
I now belong solely unto you, Father God. You are my Heavenly Father and I am now your child.
I am no longer separated from You, and my eternal home will be Heaven.
I pray this in your name Jesus, Amen.
WOW! CONGRATULATIONS! What a prayer you have just prayed!
This is the first day of the rest of your Life and your eternal reward is HEAVEN!
Welcome to the family of God. You have family all over the world waiting to meet you.
Keep close to Jesus; He loves you!
~~~~~~~~~~~~~~~~~~~~~~~~~~~~~~~~~~~~~~~~~~~~~~~~~~~~~~~~~~~~~~~~~~~~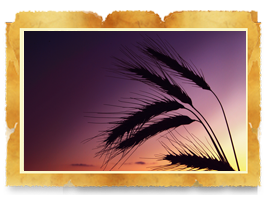 We are extremely excited about those who have given their lives to Jesus through our website!!